Charles Moser, DDS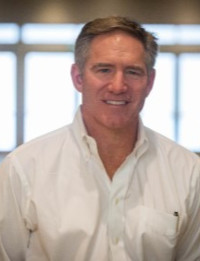 My 25+ years in Dentistry created a wealth of knowledge that I know has value to others.

After Graduating from The University of Texas Health Science Center, San Antonio, Dental School in 1990, and completing a General Practice Residency at St. Francis Hospital in Hartford, Connecticut, my wife and I moved back to Houston where I associated and trained with several of the city's finest clinical leaders.

In 1994 I purchased my first Private Practice in Downtown Houston. The mission was simple. "The patient is the most important person in the practice." Comprehensive quality care with respect and integrity. Moving the practice to Bellaire, Texas in 2001 we continued to restore and educate our patients.

In 2009, I was asked to join South Texas Dental as the Dental Director for Houston and San Antonio regions. South Texas Dental, with over 40 offices, is one of the largest Medicaid providers in the state of Texas. My daily duties included the oversight of 40+ dentists and over 200 staff.

I became a Certified Speaker Trainer and Coach for the John Maxwell team, as well as an Approved speaker for Densply. Very few offer the combination of perspectives that include cosmetics, private and group practice, corporate dentistry, Dental Service Organizations, Leadership and Personal Growth.

I believe great answers come from great questions, and we MUST move outside of our comfort zones to grow, and the only way that happens is intentionally.

But I think my most gratifying accomplishment is the mutual respect and trust developed between myself and our clinicians. I am proud that many still call me for advice and "wisdom". Ageism not withstanding.